Mr G Maguire (68), Ireland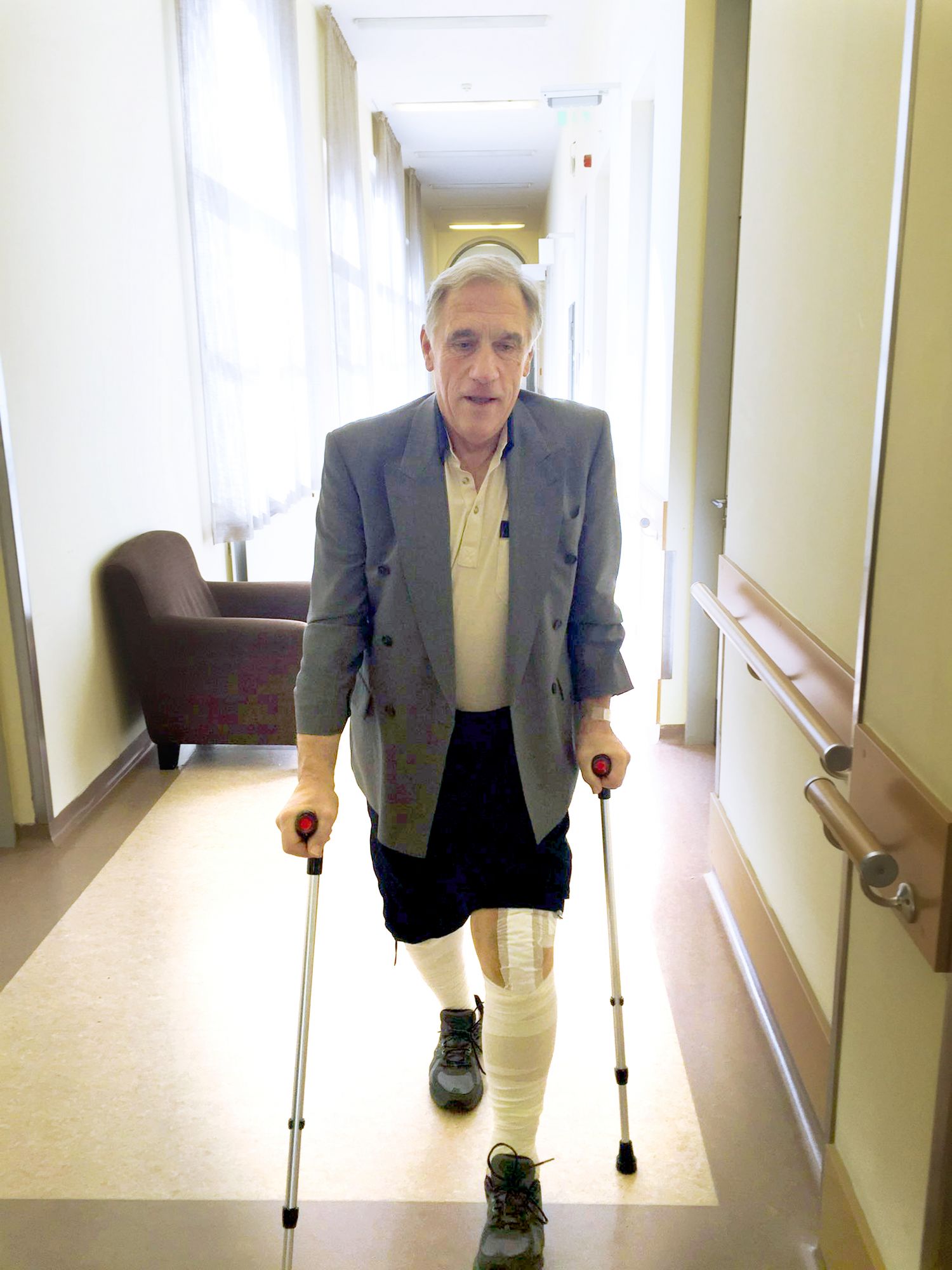 "I live in Ireland where doctors decided that I needed total knee replacement surgery. My GP was only able to provide a treatment date with long waiting times and the private health insurance was expensive for me, so I looked for alternatives abroad. I found Humed on the Internet. I received a quick response to my query and within a few weeks from the initial correspondence they offered the operation provided by an internationally renowned professor. With their excellent English communication, I decided to go ahead with the surgery costing over 50% less than in my home country. After arriving to Budapest and after a one-day professional pre-op checkup, I underwent a perfectly successful surgery. Following a 5-day hospital stay, my recovery continued in a 4-Star rehabilitation hotel. The Humed team provided not only the organisation of the whole service and the smooth running of hospital procedures, but all my requests were fulfilled and they also helped me with the insurance administration. I would definitely consider to return for surgery on my other knee in Budapest and I am happy to recommend Humed's services for those facing similar operation."
Mrs E Szabó (55), England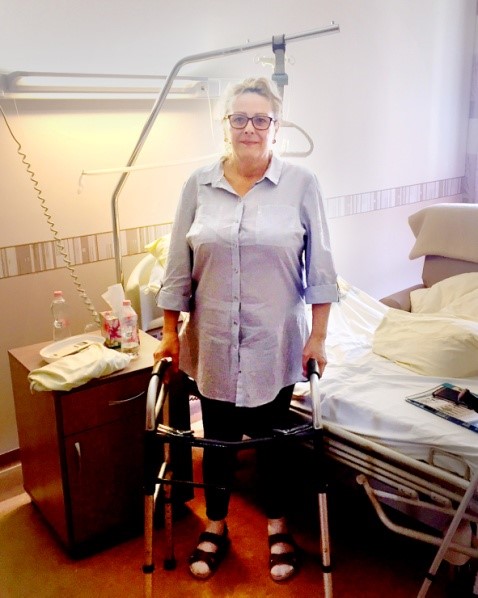 "In the past I had undergone several serious orthopedic surgeries such as myopathic implants with conventional methods
. After I was diagnosed with severe wear on my right hip and replacement was inevitable, I certainly wanted to choose a minimal invasive surgical technique. I've been living in England for years, so I turned to hazaiorvos.hu and Humed's team, who offered full pathway management service besides Professor Hangody's availability. I wanted to use my national insurance coverage (NHS) and had to complete the entire insurance application before the operation, so after the approval the surgery cost me almost nothing. The company's representatives also followed the hospital processes and provided assistance in all areas. I did not have to deal with the compulsory administration and even the NHS reimbursement was done for me."
Mr Tibor M. (67), Sweden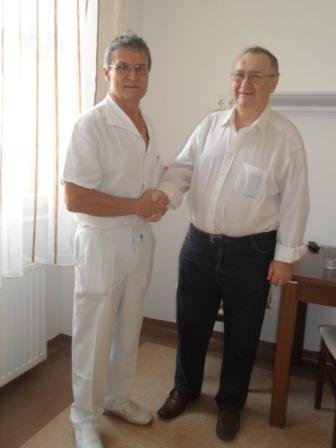 "Having searched for almost a year, I found the team of Humed International online and they promised a tailor-made and complex solution for my hip joints problems causing growing pain and lifestyle difficulties. Within a short time after I had contacted them they arranged teleconsultation for me with an extremely experienced senior orthopaedician. After that they organised my travel to Hungary as well as a complete health care service for me, including the surgery and the early as well as the later out-patient rehabilitation, all of which were of very high standard. I had the surgery a few weeks ago and left the hospital, where I had arrived in a wheelchair, on my own feet. I wish to thank the professional and enthusiastic team of Humed International for having given me the opportunities to live my everyday life without pain again and to be able to play football with my grandchildren anew!"
Mrs É Tóth (58), Székesfehérvár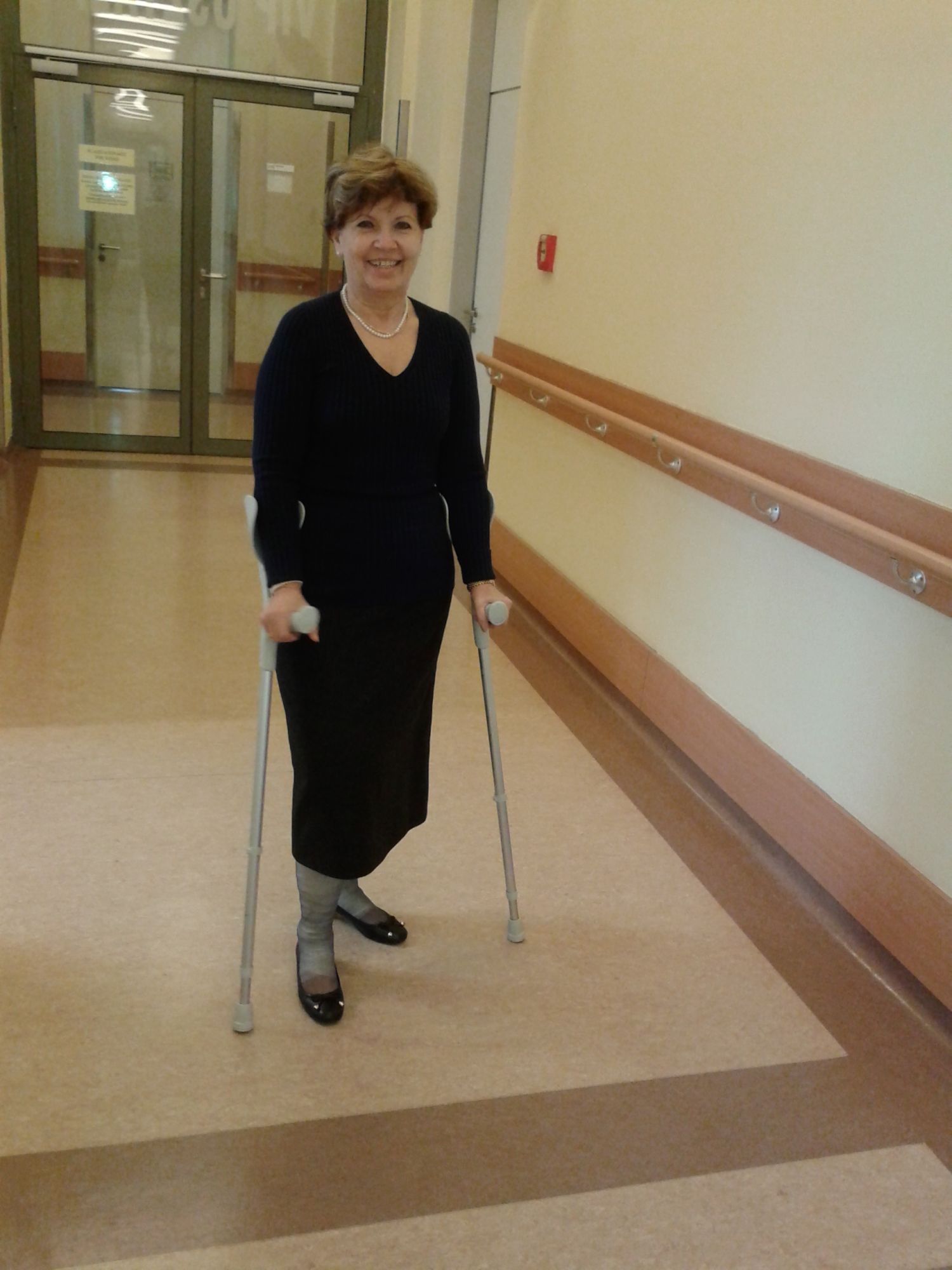 "In spring 1981 I fell and badly bruised my knee, but I did not take care of it really. A few years later it turned out that I had a cyst in my knee, which had to be removed by an operation. For 15 years after the operation I had no complaints whatsoever, but after some time the pain returned, which made another surgery necessary. For several years I was again relieved of pain. As time passed, however, I started to have growing difficulties when climbing stairs and longer walks, too, began to be challenging. I tried to put as little weight on my painful knee when moving around as possible and, as a consequence, I developed pain all over: in my back, my shoulders, my neck and worst of all my hips. I can put up with pain quite well but I reached a stage when the only way I could make my days bearable was by painkillers. This was when friends recommended to me the services of Humed International, which offered solutions to my problems in every respect. They arranged a medical consultation for me, where I underwent a comprehensive medical examination and the specialist recommended a knee implant. I was provided all the necessary information regarding the surgery and the rehabilitation to follow, so I did not hesitate much and made an appointment for the operation right away. I had the surgery and left the hospital on my own feet; physiotherapy as a part of rehabilitation has also begun already. I wish to express my gratitude to the team of Humed International for the comprehensive attention and care that I experienced all the way through and thank the staff of the hospital, too, for helping my recovery with their hearts and souls."
Mrs K Papp, ( 63) Sümeg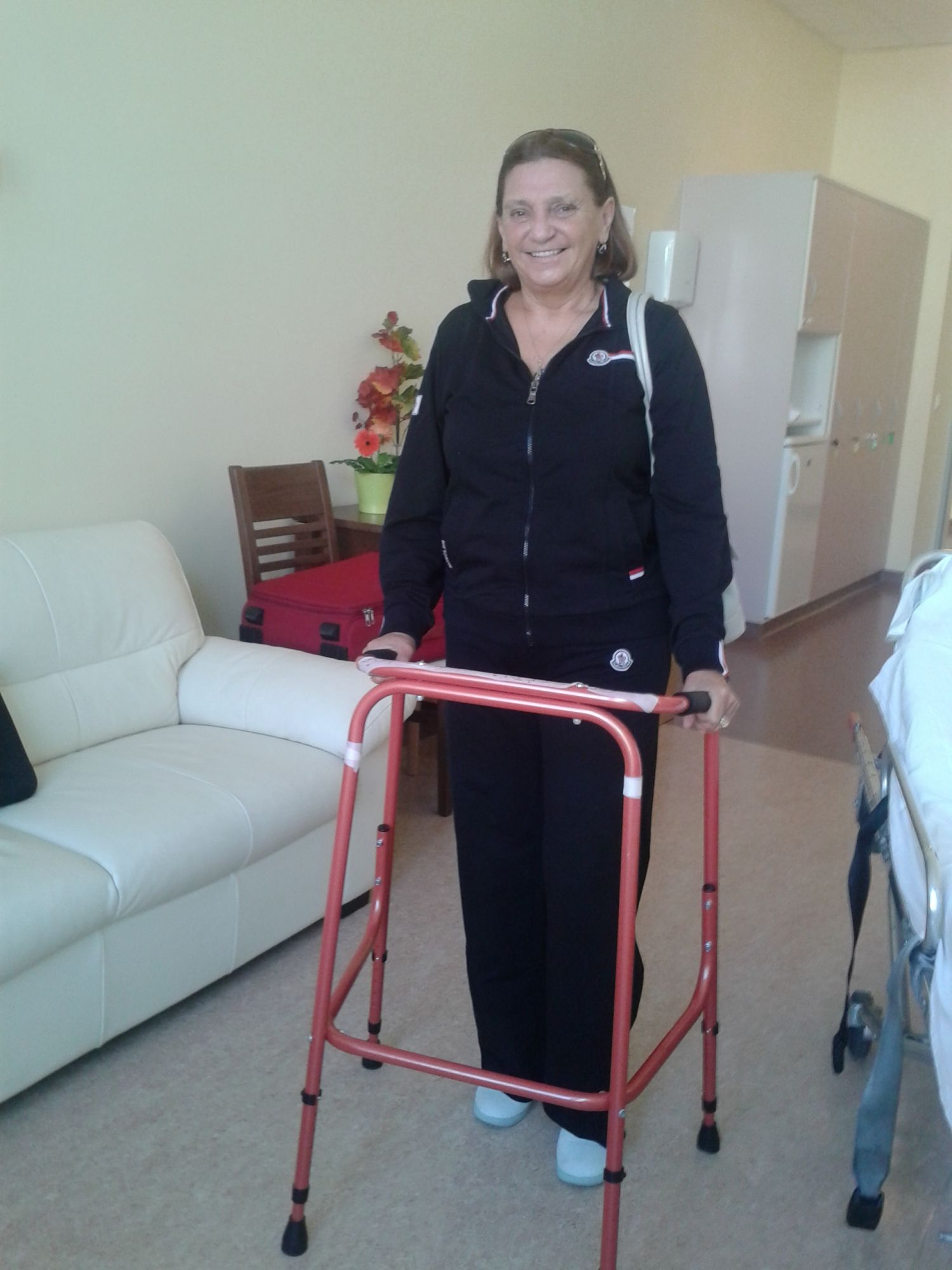 "A few years ago I developed pain around my hips. It did not cause any problems in the beginning but the pain gradually increased, causing difficulties in my work and making my everyday life difficult, too. I therefore consulted a friend who is a doctor, who sent me to a specialist. On the basis of the medical examination they said that I should have a hip implant. At the thought of an operation I was very scared because I had never undergone any surgery before. But, considering that my eighth grandchild is to be born early this summer and I want to actively help my daughter after the baby is born, I gathered all my courage and consulted our doctor friend asking him where I should turn to so as to get the best care and make sure that I would recover by summer. Our friend recommended the services of Humed International to me, who promised and have indeed given me a comprehensive and excellent quality solution to my health problems. From the very beginning of the medical tests to my stay at hospital and my delivery home from hospital, they personally assisted me in every step. I personally met my case manager before the first consultation with a specialist at the hospital, who arranged for all the necessary tests, my care at the hospital, the operation, early rehabilitation as well as my delivery home, thereby sparing me a lot of problems and measures. My case manager precisely informed me of everything and gave all the personal assistance necessary for me to feel as good as possible both prior to the surgery and during the recovery phase after it. This personal care was very nice and comforting because all throughout the process I knew what would be happening to me and I was sure that I was in the best hands. I am pleased to have found Humed International and I thank them for their help."